When the slats are open during the day, you can see outside, yet nobody can see in! The sheer facings soften the outside view and filter the incoming sunlight.
The shade can also lift completely for a non-disturbed view. When the shading is raised, the fabric is totally concealed in the headrail.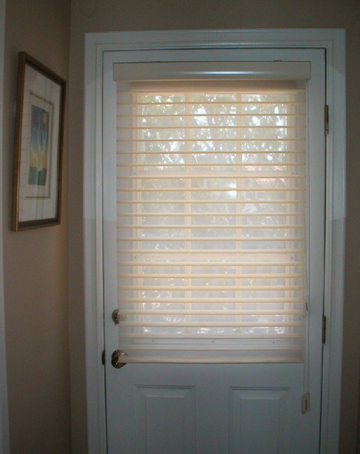 When the slats are open at night, be careful because there is no privacy at all. The sheer fabric is translucent (see-through) when opened.
In the closed position you enjoy complete privacy, with either room darkening or semi-opaque materials.