"Sewn on Rings"
This design is very flirtatious and romantic. These draperies look good on iron or wood hardware, or a mix of both.
This light fabric is a beige colored, woven-mesh, made of cotton. This fabric creates a flowing airy feel. The smooth wooden rings are colored Golden Oak, and are 2" large. The rod is 3/4" black Iron.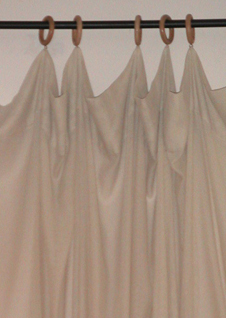 For a rich, full look, fabric choices can include thicker materials, like velvet, and can be lined and inter-lined to create more fullness.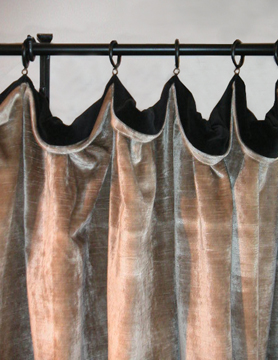 Grommets create a smart and modern look. They can be silver, black, or custom colored. The sizes vary.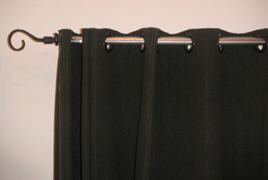 "Cups" are stuffed to ensure fullness.